Billion Honda Proudly Serves Coralville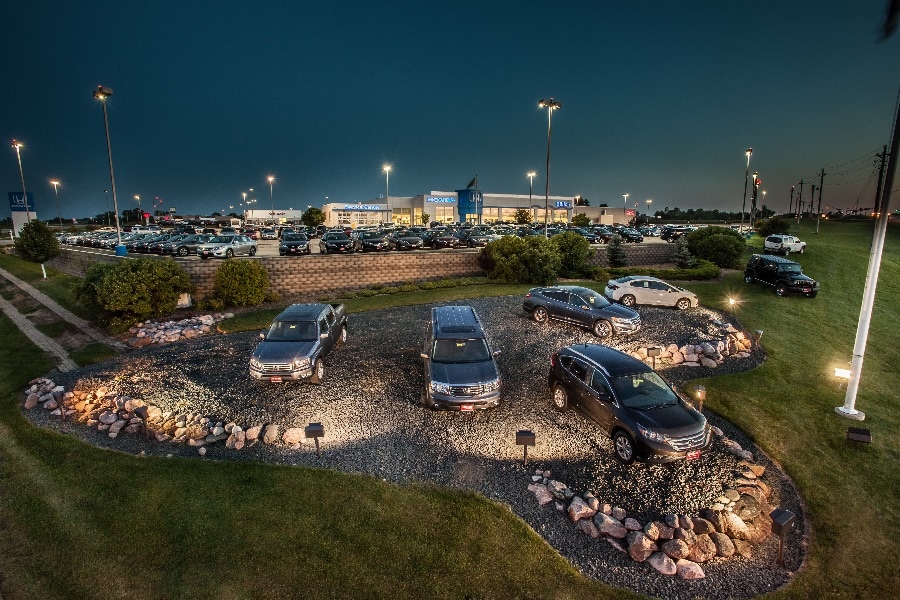 Have you thought about getting a new vehicle? As you know, there are many options, be it buying, or leasing, and here at Billion Honda in Iowa City, IA, there is another option: our Vehicle Exchange Program. That's right, we will exchange your current vehicle for something new, giving you a fresh new ride that's dependable and stylish, while in some cases, still keeping the same, or lower monthly payments as before.
How does it all work?
At Billion Honda we will buy your vehicle for above market value, so you can take your used car and turn it in to a new Honda. Yes, it is that simple.
Once you've found the new vehicle that interests you, we make sure that your current payments stay the same, or like we said, are lowered and you get a vehicle that offers you reduced maintenance and repair costs thanks to extended and comprehensive warranties, better fuel economy, the latest technology, comfort, and safety, too. Our lease and car loan staff work with you to make it all possible in a quick and stress-free fashion.
To learn more about the Vehicle Exchange Program here at Billion Honda, and to see if you're eligible, contact us, or stop in during regular business hours. Our team would be happy to help by answering any questions you might have, and get you one step closer to driving off in a new vehicle soon!